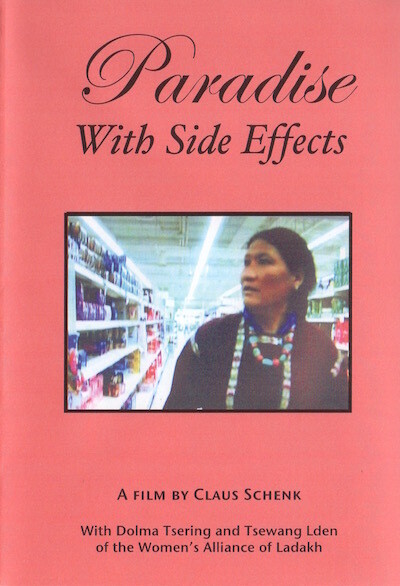 Paradise with Side Effects - DVD
SKU 12
Product Details
DVD, length 40 minutes
Directed and produced by Claus Schenk, 2004
---
A documentary following two Ladakhi women on a trip to England as part of a Local Futures "reality tour." The tour introduces Ladakhi participants to everyday life in the West as it really is, thereby helping to balance some of the glamorised images of the modern world that are generated by tourism, advertising and the media.
Originally produced for German and French television, this film provides fascinating insights into the pressures facing non-Western people as they confront the global economy.
With stunning footage from Ladakh, this is a valuable resource of anyone concerned about the spread of the consumer culture and the ensuing destruction of the planet's cultural diversity.
Save this product for later